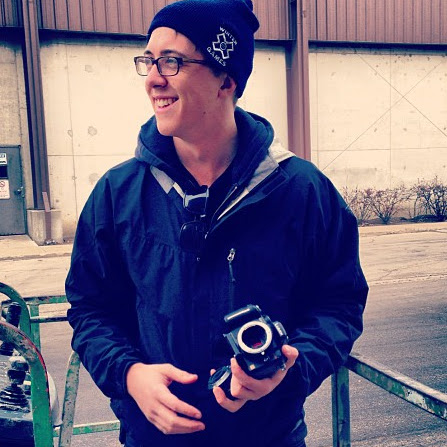 Hi there, my name is Ian and I'm a filmmaker, writer and musician. Over the past 12 years I've been producing documentaries, promos, commercials and sketch videos for companies, nonprofits and all things inbetween. You can find my work here, and also at Fungi Media, where I'm a partner and creative director. 
In addition to creating award-winning content for clients, I've been lucky to work with some of the very best in the documentary business including Kartemquin Films and The Kindling Group. I've recently finished producing Kartemquin Films' feature-length documentary, Raising Bertie, which follows three young men over the course of six years as they grow into adulthood in rural Bertie County, North Carolina.
In my free time, I play in a rap/dance/comedy band, The Flavor Savers. We've opened for acts like John Oates, Turquoise Jeep, and Usher and performed at Bonnaroo Music Festival. We have also created a body of video content, featuring music and sketch videos.
I have a wonderful 2 year old, named Desmond. I like dogs, but have a cat. When I'm home, I like to work in the garden with my wife and son or  on our 1986 Toyota 4Runner that we restored for a honeymoon drive to Mexico. 
Though I don't look it, I come from a mixed-race background. My father is caucasian and my mother is Jamaican/Cuban. While I certainly didn't get a lot of my mother's pigmentation, I I carry a deep and unique understanding of race and culture. I've spent a good deal of time answering questions about my background – my own questions and others. I'd like to believe it's help make me into a more empathetic filmmaker and storyteller. 
Diversity has also carried into my career.  In addition to film and video, I've worked in event production, community organizing, entertainment, marketing, adventure travel and the service industry.  I've been a hotel manager, film projectionist, camp counselor, campaign coordinator, house painter, bartender, beach waiter, jelly bean mascot, ad man and hype man. I've always relished the opportunity to learn something or meet someone new. It's the start of some of the best adventures.
Wearing different hats has helped me develop a temperament well suited for travel and the unexpected. I spent over two years living, studying, working and volunteering abroad. I've been shipwrecked, lost in the jungle, tear-gassed, shot at and nearly stabbed. You win some you lose some, with time you hope the losses turn into wins.
I'd love to hear what you have to say. Please feel free to send me an email so we can talk. You can reach me at iankibbe(at)gmail(dot)com.
Who I Work With
Friends & Collaborators